Hours Of Operation
Mon-Fri 8 AM - 5 PM / Sat 9 AM - 2 PM
(Closed Sundays)
After Hours Appointments Available
Location Address
2401 Hwy 67 South Farmington, MO 63640
---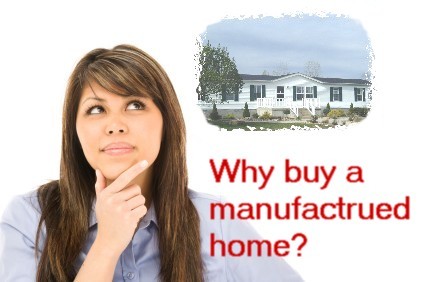 ---

Why Manufactured Housing?

Manufactured homes are estimated to cost 25%-50% less than comparable site-built homes. The options of floor plans, designs, interior decor and exterior finishes are virtually limitless.
A manufactured home is built entirely in a factory under federal code administered by the Department of Housing and Urban Development (HUD), which went into effect June 15, 1976. HUD covers single- or multi-section homes and includes transport to the site and installation. Regulations include: design & construction, strength & durability, transportability, fire resistance, energy efficiency & quality. A mobile home is the term used for homes built prior to June 15, 1976, when HUD went into effect.

Site-Built vs. Manufactured Housing:

Advantages of owning a manufactured home:

Manufactured homes have all the amenities and comforts of a site built home, but at 20 to 35 percent less cost per square foot.

Affordability - one of the main reasons consumers choose a manufactured home, in addition, the quality, value and technologically advanced features of manufactured homes provide home buyers just what they desire.

The average price of a manufactured home in 1999 was $43,600 compared to $153,425, the average cost of a site-built home, excluding land price. According to a study by Foremost Insurance Company, 88 percent of manufactured homeowners are satisfied with the manufactured housing lifestyle.

In 1999, 21.4 million Americans lived full-time in 8.9 million manufactured homes. Manufactured homes are required to meet the strict HUD Code, a rigorous inspection process established by the federal government to regulate the design, construction and safety of homes before they are certified and sold.

Manufactured homes are built in a factory-controlled setting where quality can be painstakingly maintained, and economies of scale and the efficiency of production create savings, which are passed on directly to the homeowner. Also, vagaries of adverse weather do not affect the construction or quality of the finished home.

Manufactured homes are constructed with materials virtually identical to those used in traditional site-built homes. Site-built homes are more than twice as likely to experience a fire than manufactured homes.

In general, manufactured homes will appreciate at the same market rate as other homes in the same neighborhood.

Additions such as garages, decks and porches can be built to enhance the attractiveness of a manufactured home. In 2000, one out of six new single-family housing starts were manufactured homes. (~Manufactured Housing Institute)

So, for the benefit of:

Affordability

Quality

Flexibility

Efficiency

Why NOT Manufactured Housing?!
Find Us!